Car Wash Hermosa Beach, CA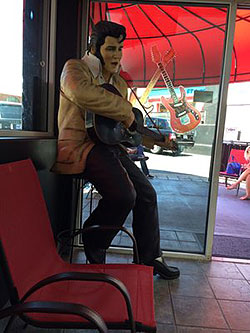 For many car owners, having a clean and well-maintained car is a reflection of their personality. And one great way to ensure a presentable and attention-grabbing ride is to have regular trips to a neighborhood car wash facility.
We at Rock-n-Roll Car Wash offer the best services possible to California car owners who are looking for a reliable car care provider. Our aim is to provide each client with exceptional quality service by rendering unmatched attention to his or her car. Contact us soon so we can show you just how great we are at making cars look stunning with our offered services. We specifically serve the cities of Hermosa Beach, Torrance, and Redondo Beach.
Our Offered Car Wash Options
Our company has been providing some outstanding car care options to clients in Hermosa Beach, CA and other select areas in the state. Our offered services range from $10 to $60 for a comprehensive car washing service at convenient rates.
For example, we provide express car wash for only $10 where your car will have basic cleaning done to it. Just add $3 or more and you'll enjoy our Basic Full Service. These are excellent options for those on a budget or who simply need these basic services done.
Meanwhile, starting at just $60, you can already avail our Full Service car washes, which include interior vacuuming, thorough dusting of door panels and dashboard interior, and cleaning of the center console and interior and exterior parts of your car windows.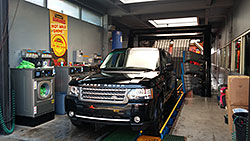 Meanwhile, our "Chart Toppers" services include the following:
Vocals - Our 'warm-up' Full Service car washes start at a low $13.


Vocals, guitar - A Full Service car wash that includes sealer wax and wheel clean, together with air freshener application. Pay only $17 for this service.


Vocals, Guitar, and Bass - Also a Full Service option that has wheel clean, sealer wax, air freshener, tire dressing, and Tri-Foam polish wax. This service will cost you only $20 to avail.


The "Whole Band" - A service that includes Tri-Foam polish wax, tire dressing, Platinum Protection, sealer wax, wheel clean, and air freshener. Just pay $25 for this specific service.


Other Car Wash Services that We Provide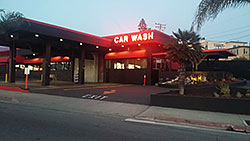 Aside from the ones mentioned, we also render other car wash services a la carte style. These services are perfect for clients who only need a particular task done to their vehicles. Such services include:
Air freshener
Tire dressing
Wheel clean
Interior and exterior dressing
Carpet and rubber mats wash
Leather conditioner
"Old-fashioned" hand wash
Our Advantages
As a car wash company, we employ professional and courteous personnel who can offer the best personalized service to every client. We have modern facilities and quality supplies that enable us to guarantee exceptional car washes at popular prices that clients can easily afford. We also exclusively use Simoniz products, some of the finest supplies used by industry players.
Ultimately, our attention to details and ability to ensure top-notch results are what make us the leading car wash services provider in Hermosa Beach and nearby California cities.
Dial 310-379-5757 today and experience the kind of service that only Rock-n-Roll Car Wash can provide.