Full Service Car Wash Redondo Beach, CA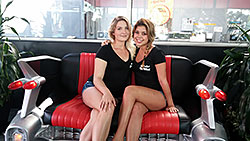 A rock star car rightly deserves a rock star treatment. And what better way to do this than by having full service car washing done on your four wheels?
At Rock-n-Roll Car Wash, we have made a name for our company as a reliable car wash services provider serving Redondo Beach, Torrance, Hermosa Beach, and other California cities. Our primary goal is to be the top choice of car owners who want professional car cleaning services. With us, clients will not seek for other service providers anymore since we offer comprehensive services.
Try our full service car washing today, and we will make your car squeaky clean and treated the way we treat VIP clients like you.
Benefits of Hiring Our Full-Service Car Wash Services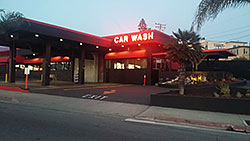 Being professionals with lengthy experience in servicing California car owners, we possess the right blend of skills, experience, and logistics capabilities to handle every car care concern. This means that no matter what your car needs, we have the right solutions at prices you can smile about.
We are known throughout Redondo Beach, CA and neighboring locations for our professional crews who are the coolest folks you can find in a car wash and detailing facility. Our expert handling of cars and fast, efficient service have likewise made us the rock stars of car cleaning. We also use only quality products and solutions, state-of-the-art equipment, and computerized car wash system so clients can look forward to stunning results each time.
New Business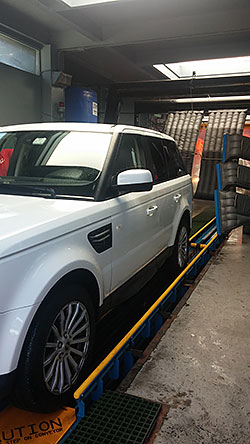 While we may be just recently established, our company is owned by people with decades of experience in the car care industry. As we've said, we possess exceptional and lengthy experience in our field, and we have a level of expertise that others can hardly match.
And being run by experienced personnel and managers, we can always guarantee clients with the best possible services. From the time you enter our lounge area, you will be offered an award-winning gourmet, as well as mouth-watering pastries and coffee for a truly relaxing experience. We also have pipe-in music that will keep you entertained as we silently work in the background, giving your car VIP-like attention and treatment.
We may be relatively new as a company, but we are definitely not a pushover when it comes to rendering full service car washing to California clients.
Our Rock Star Car Washing Menu
Clients like you can conveniently choose from any of our offered full service car washing. Our menu consists of 'Chart Toppers' that will have you singing for joy:
Vocals. Our entry-level full service car wash option
Vocals, Guitar. Full service car wash with air freshener, sealer wax, and wheel clean
Vocals, Guitar, and Bass. Includes sealer wax, wheel clean, air freshener, tri-foam polish wax, tire dressing, and full-service wash
The "Whole Band". Enjoy full service car wash with tri-foam polish wax, air freshener, Platinum Protection, sealer wax, wheel clean, and tire dressing.
Full Service Car Washing in Redondo Beach
Our full service car washing options are the best that you can find at Redondo Beach or nearby areas in California. You can avail our services at extremely popular prices. Call 310-379-5757 today.