Car Wash Manhattan Beach, CA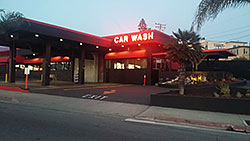 Are you looking for a shop that offers unique and complete car wash service in the Manhattan Beach area? Don't look farther since you are already in the right place. Rock-n-Roll Car Wash is the best shop that you can find in Los Angeles County. We offer personalized services and unmatched customer service that you can't get from our competitors.
Please call us now to learn more about our various car care services or drop by at our shop at Hermosa Beach so you can take a glimpse of our state-of-the-art facilities.
Why We Are Different from Other Car Wash Companies?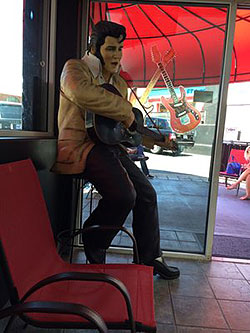 We know that there are a lot of service providers in the areas that we serve, particularly in Manhattan Beach. However, we want to be different from the rest by offering unique and world-class services. Our owners, who have more than two decades of experience in the industry, understand the needs of car owners for reliable and worry-free car wash services. They feel that these needs are not being addressed by current service providers in California, so they decided to establish Rock-n-Roll Car Wash.
Here are some of the reasons why you should try our services:
Customized service. Our shop offers customized services to provide clients the specific services they need. They can choose from the different services that we offer, which are priced competitively. Clients can get our basic car wash service or choose our "whole-band" package to give their cars the pampering they deserve. If your needed service is not on our menu, just tell us and we will work on your request.


Great customer service. We want to give you best experience possible by not only offering professional car care but also providing you with top-notch customer service. We will ensure that you'll be comfortable in our shop while waiting for your car. We have friendly personnel, complimentary gourmet, and pipe-in music to give you a relaxing stay in our shop.


State-of-the-art-facilities. We decided to invest in state-of-the-art technologies to provide clients the finest services possible. In fact, we are the only shop in Manhattan Beach, CA that has these kinds of facilities. With our computerized car wash system and other modern equipment, you can expect fast and reliable service.


Premium products and supplies. Aside from providing clients with quality service, we also ensure that our products are sourced from the leading suppliers and manufacturers of car care products. Some of the products that we use include Simoniz and RainX. From windshield treatments and car wax to wash and rinse solutions, we have the right product to use. With these products, you are guaranteed of outstanding results.


The Best Car Wash Shop in Manhattan Beach
There are already a lot of car owners in Manhattan Beach who can attest to the quality of service that we offer. If you want to get the best care for your car, don't think twice about getting our services today. When you avail our car wash services, rest assured that your car will be thoroughly cleaned both inside and out. You can also expect fast service but at affordable rates.
For inquiries and other concerns, please call us at 310-379-5757.